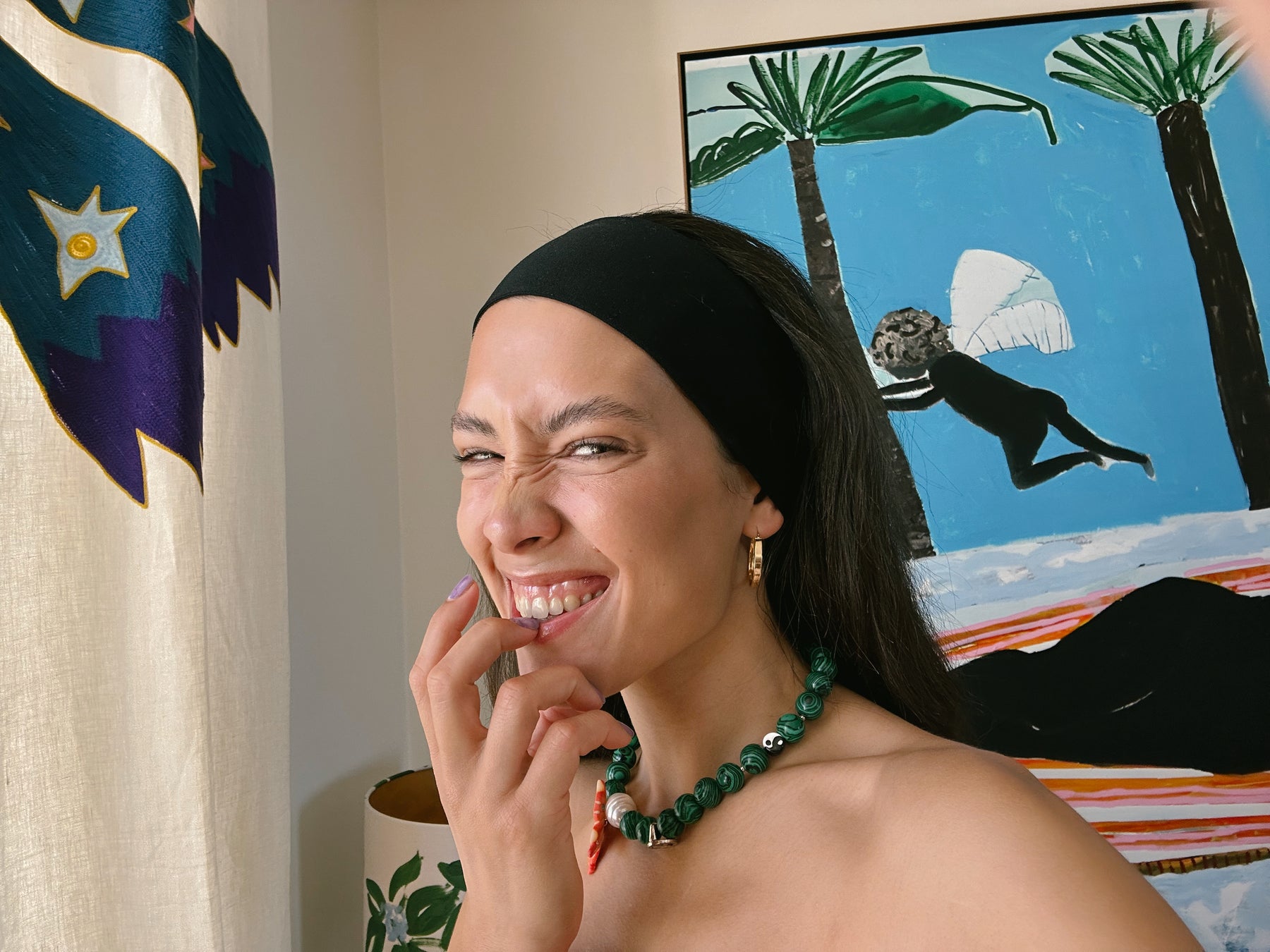 Nicole's Favorites - Marble Magic thé nail art of October 2023
Marble Magic nails art is an absolute game-changer in the fashion scene, as we have seen in interior design, phone cases and now, of course, on nails! I'm overly thrilled that this design is now available as a Maniac Manicure. What captivates me about this trend is that this design are seemingly transparent, making them blend perfectly with my natural nail. And the pop of color on the nail is just too perfect. Lavender, to me, compliments any other color, and therefore I can combine these nails for any playful or chic look. The perfect little "refresher".

Is the all-over Marble Magic nail art a bit too much for you? Don't worry, we've got you covered! The Dreamy Dots is a more delicate and subtle design with a small dot on the nail, very cute!
The
Reserve Boys
put on a fantastic show during Amsterdam Fashion week. The heart of their collection is (recycled) denim, and now, you can continue their trend on your nails too! A statement nail for those who dare to stand out, count me I, I love it!
Nicole Huisman
Hey there, I'm Nicole – a stylist and all-around creative, here to serve you those vibrant vibes! What's the common thread running through my life? Color, baby! I'm all about those bold, head-turning choices, whether it's in my outfits, my interior decor, or on my Maniac nails. I always like to stay on top of every Nail trend. There's always a hint of fun in the mix, and I've got a knack for keeping things balanced. I firmly believe that color is for everyone, whether you're opting for a subtle accent or diving headfirst into a kaleidoscope of hues.
Buy Nicole's Favorites, Reserve Boys and the Marble Magic nail art now: